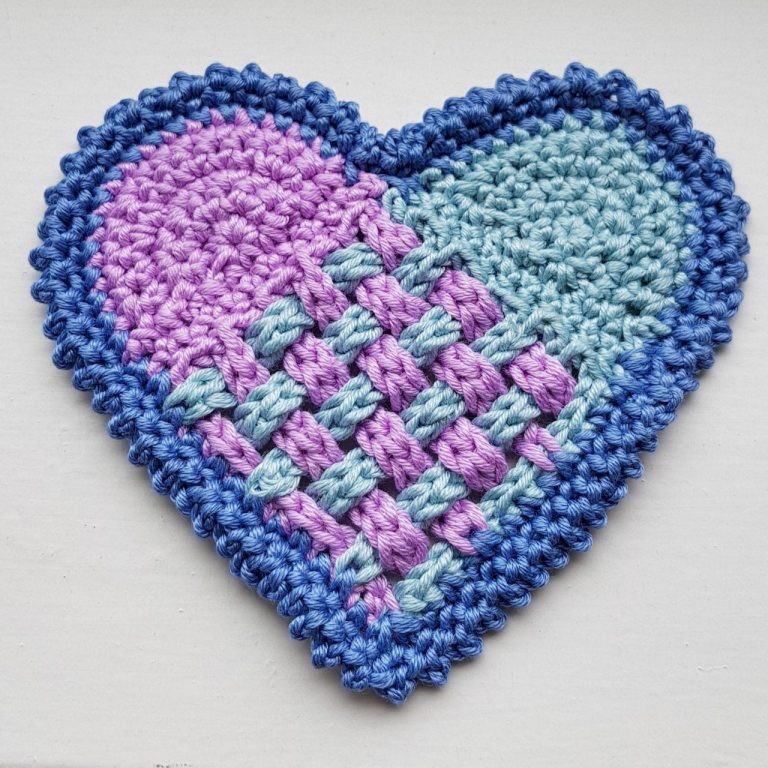 This post contains important information regarding fizzypetal.co.uk and fizzypetal.com's Privacy Policy.
Privacy Policy
Cookies are used to carry out the basic functions of this website.  A Google Analytics plugin uses cookies that track anonymous visitor interest in this site.
This site does not not collect or hold any personal identifying information.  To further protect visitor privacy, there are no contact or comment forms and visitors are not required to log in to view content on this site.
Understanding Your Rights
The Information Commissioner's Office website provides detailed information regarding your data rights and the responsibilities of entities that may hold data about you.
Who I Am
My name is May Cruddas aka Fizzy Petal, creator and owner of this WordPress site, Fizzy Petal's Crochet Chronicles.  The URLs are fizzypetal.co.uk and fizzypetal.com.
Cookies
By default, WordPress installs cookies that are essential for this site to perform basic functions.  As this site is not hosted by WordPress, WordPress cookies are not used to track visitors to this site.  More information about WordPress' cookie policy can be found on their website.
Analytics
Google Analytics collects anonymous visitor information to this site as follows:  city, country, language, referrer, frequency, operating system, site visit duration and pages visited.  No specific identifying personal information is collected.
I use the anonymous information to monitor interest in my blog and in individual posts.  The data helps me to create content that will be of interest to visitors to this site.  You can opt out.
More information regarding the analytics program can be found on Google Analytics Privacy Policy page.
Embedded content from other websites
Posts on this site may include embedded content such as videos, images or articles from other websites. Embedded content works in exactly the same way on this site as if you were visiting the website the content originates.
Data about you may be collected from embedded content from other websites on this site.  Third party embedded content may use cookies, embed additional third-party tracking, and monitor your activity with that embedded content, including tracking your activity with the embedded content if you have an account and are logged in to that website.
Data Protection
This site is protected with an SHA-2 and 2048-bit encryption SSL Certificate.
How Your Data is Stored
This site holds no personal identifying information on visitors to this site.  If you have concerns about what data this site may hold about you, you may email me a Data Information Request.  By law, I'm required to respond within 1 month.  Please include as much information as you can about your specific data concern.
Contact
For any queries or data information requests, please email admin@fizzypetal.com.
Should you contact me, your email address will not be sold on to third parties or used to send you unsolicited information.
Once our conversation is concluded, your contact details will be removed from my systems.
Social Media
Copyright Protection
Most pieces I've crocheted to patterns written by other artists, using my own colour recipes.  Credit is attributed when I've used another artist's pattern. Some patterns were free, others I paid for.  I do not share copies of paid for patterns.
You are welcome to share any of my posts, free patterns, images or tutorials.  If you do, please give credit to FizzyPetal and link back to this site.  Please do not represent or sell my images, patterns or tutorials as your own.   (Would you believe that people actually do this?!)
Do not share paid for patterns but do feel free to share the links to purchase.
If you use my patterns or colourways in any of your projects – I'll be totally flattered!   You are free to sell finished works based on FizzyPetal patterns or colourways so long as you give credit for the pattern or colourway to FizzyPetal.  Please do not use images of my work as representative of your own.
If the free pattern you are sharing from my site is attributed to another artist/designer/crocheter, please credit that person including a link to their page, pattern or book.
Sharing my successes and failures, I hope will inspire you to embark on your own creative journey in crochet.
*Crochet image credits: Sunrise Mandala by crochetmillan.com.  Colour choices by FizzyPetal in Rico Essentials Cotton DK.