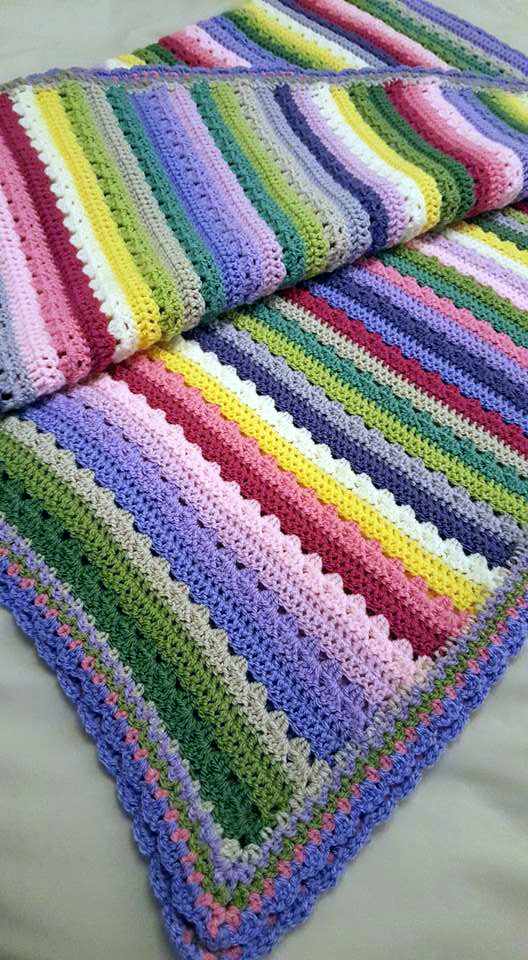 Shortly after I rediscovered crochet, life threw me a curve ball in the form of my 5th cancer diagnosis.  Crochet it turns out, is so much more than just a creative outlet.
Crochet is my sanity keeper when life deals a difficult hand.  A marvellous way to use the time that would otherwise be lost to "The Waiting Place".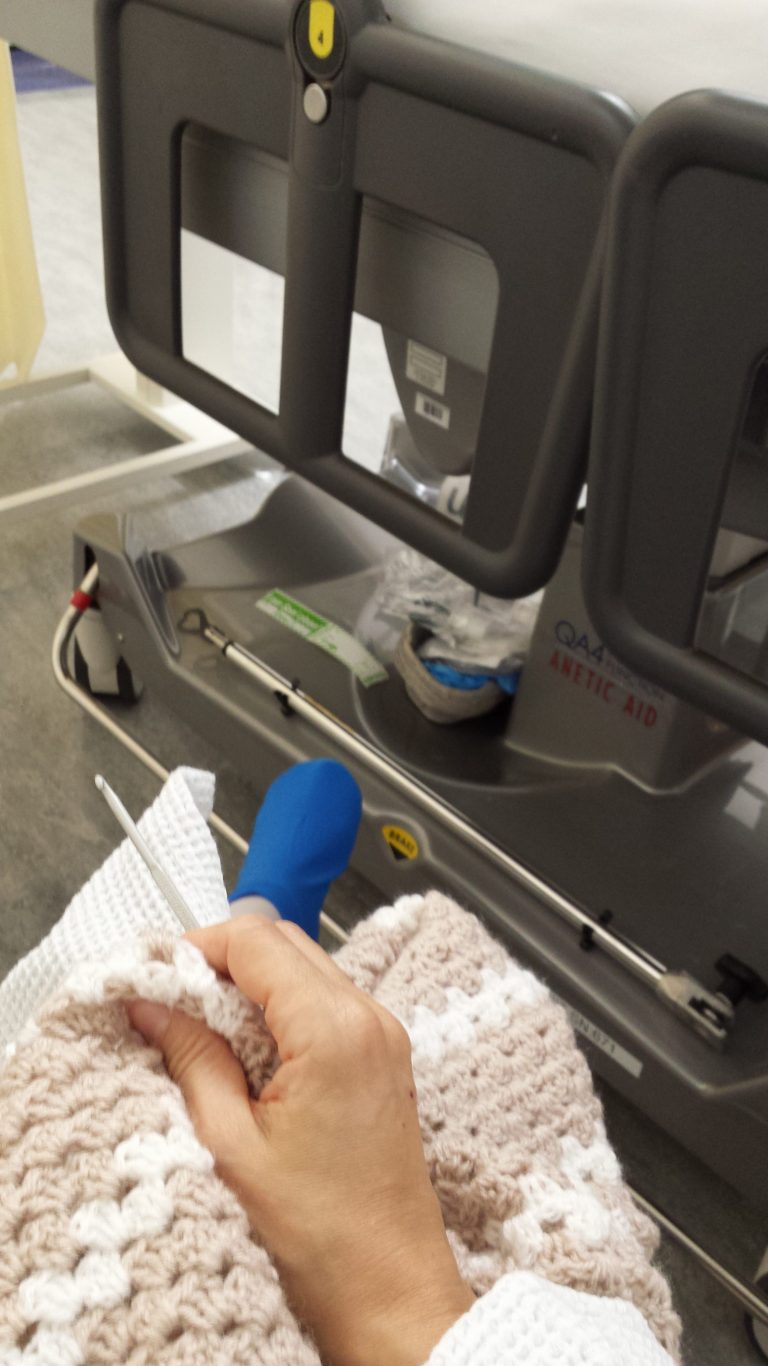 Most that are acquainted with me know I have recurrent Breast Cancer.  I often say that aside from having kids, cancer is the most interesting thing to happen in my life.  From a science point of view, hugely fascinating.  From a personal point of view – terrifying.
To cope with the travel and all the waiting that comes with being a patient in the hospital system – my husband bought me an Apple iTouch and loaded it with things to watch.  Years later, my faithful iTouch continues to accompany me on appointments and hospital stays – along with my crochet.
My iTouch used to be my only distraction from the fear of surgery.  It was not enough.  While waiting for the last of one of my many procedures, I realised just how much crochet quiets my mind.  I am no longer a nervous wreck while waiting to be called in to the operating theatre.  With my crochet, I remain calm until my name is called regardless of how long I'm waiting in the queue.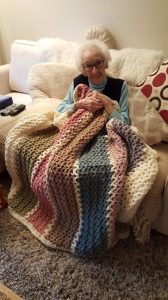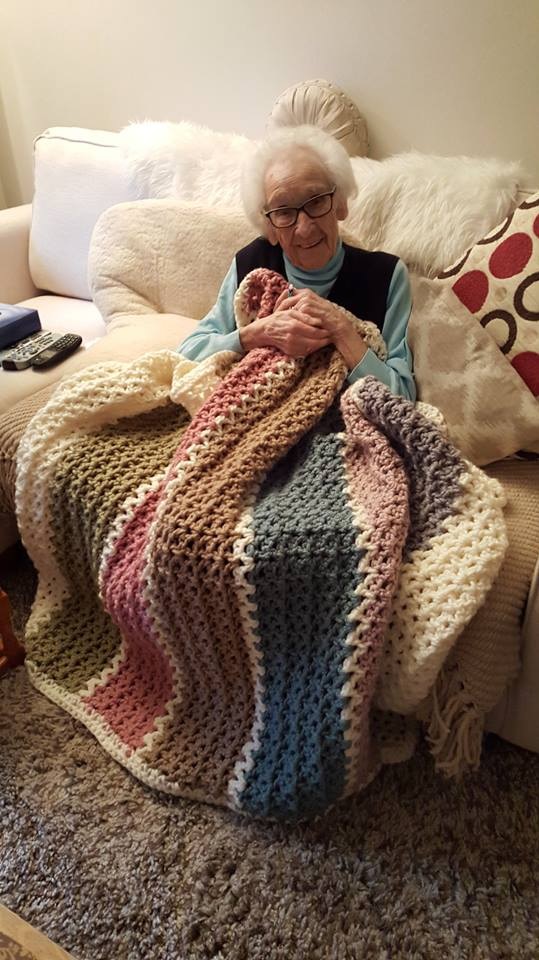 Crochet speaks a language when I want to back my words with action.  Gratitude, compassion, love and affection – all this and more I can express with my hook and yarn.
Crochet pushes me outside my comfort zone – as an introvert that rarely socialises, I need to challenge myself to stay connected with the world outside my immediate sphere.  Writing Confessions of a Yarnoholic, creating tutorials and sharing my experiences with the wider world I hope will inspire others to step outside their comfort zones and try something new.
"The Waiting Place" reference from the Dr Seuss' book 'Oh the Places You'll Go!' .   
Comments on this site…
To simplify compliance with data protection rules, comments on this site are not enabled. I am active on Instagram.