Hello everyone!
Another very busy and productive week behind me.   With yesterday being Easter Sunday, I spent rather a lot of time in the kitchen and didn't have as much time for crochet as I would have liked.  Added to that I was slightly under the weather yesterday so it was a quiet day in bed.  I was still productive as you will see later in this post.
I finished the Happy Scrappy Love Story Baby Blanket for our new niece this past Saturday.  This blanket is crocheted using Le monde de Sucrette's take on the v-stitch.  For the border, I followed Attic24's Linen Stitch Edging pattern.  The yarns are a mix of Robin DK, Stylecraft Bambino, Stylecraft Special DK and Scheepjes Colour Crafter.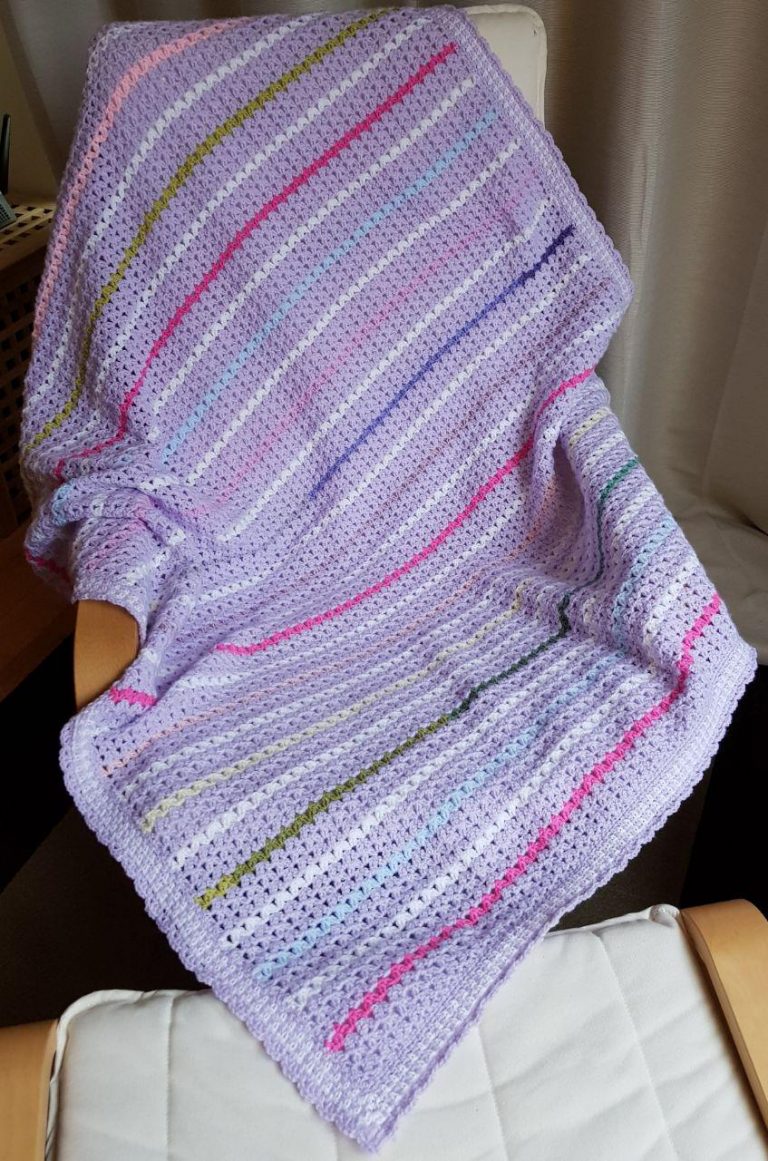 Robin DK is not as silky to work with compared to Stylecraft and Scheepjes acrylics.  Washing and tumble drying softened the yarn quite a bit though,  making me happier about gifting to a baby.
I didn't used to wash my projects prior to gifting but did suggest to the recipient they give it a wash using their own detergent their skin is used to.  I discovered, quite accidentally when I made a mistake in blocking, that washing and tumble drying acrylic blankets can make the world of difference in drape, texture and appearance.  I now wash all my projects using Essential Waitrose's laundry soap for sensitive skin.  I advise the recipient of what I used and leave it up to them to wash again using their own detergent.
Now on my hook is the first of two New York Rangers themed baby blankets for a friend who is expecting twins.  As I worked the foundation row I realised I over complicated making neat the starting edge of the blanket.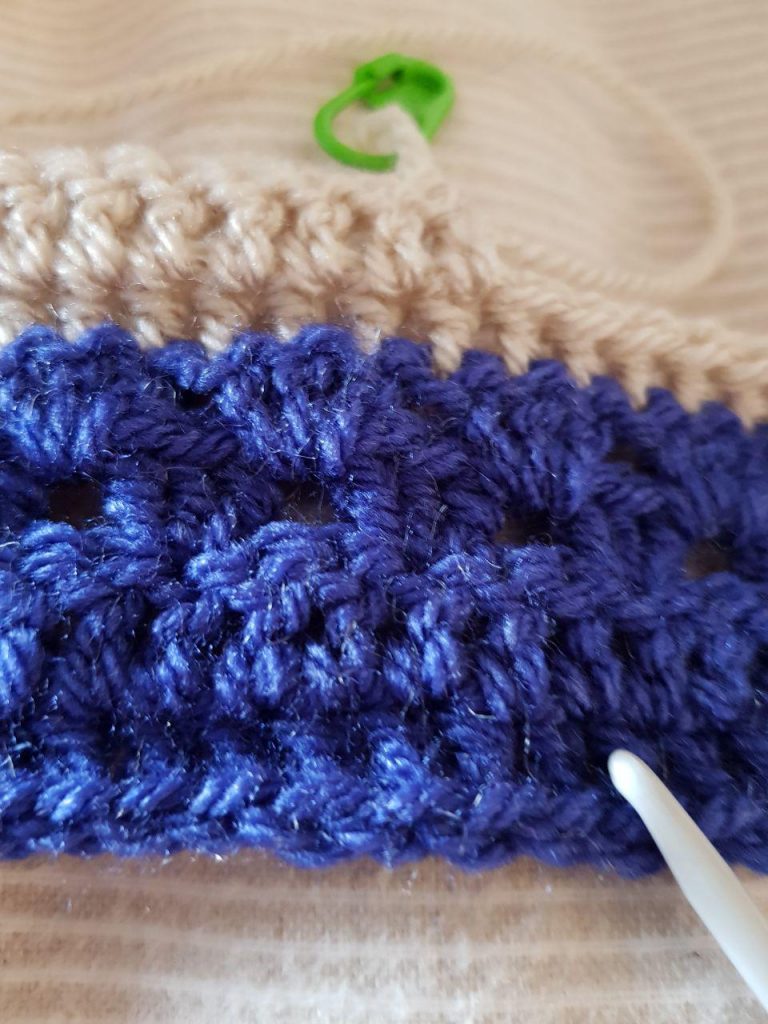 If you remember, I put together a little tutorial I called Fizzy Mod.  I don't know if my method of crocheting into the back loop is a unique discovery or a technique that has been around ages that I had not yet come across.
The part I over complicated – adding that row of double (UK)/  single (USA) crochet at the start.  Totally unnecessary as you can simply work your stitches directly into that back loop for the neater edge.  I've created a post which you can view here.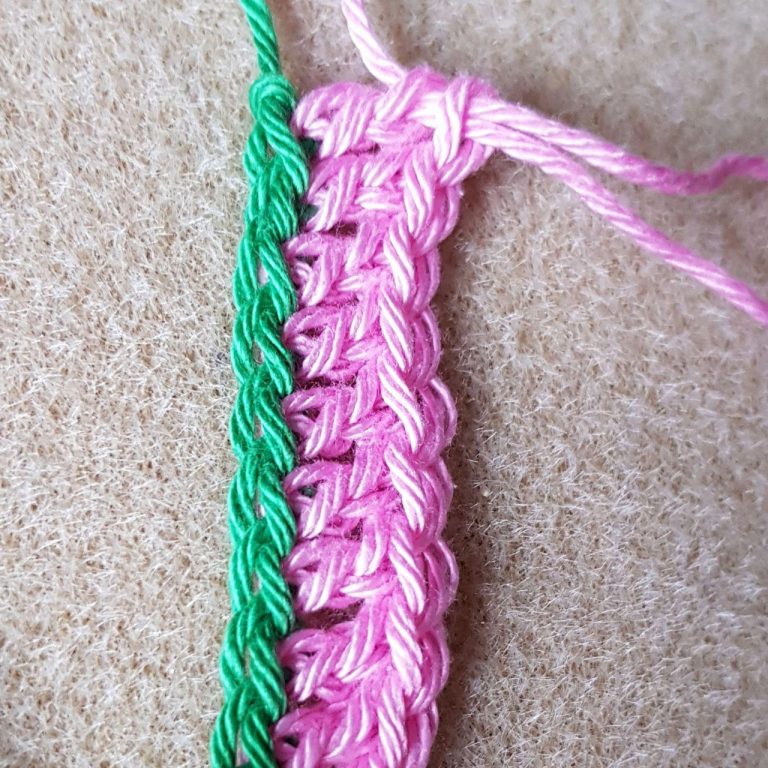 Back to the Rangers themed blankets…I'm loving how they are coming together so far.  The colours for the vintage them work very well together.  I'm crocheting to Attic24's  Cosy Stripe.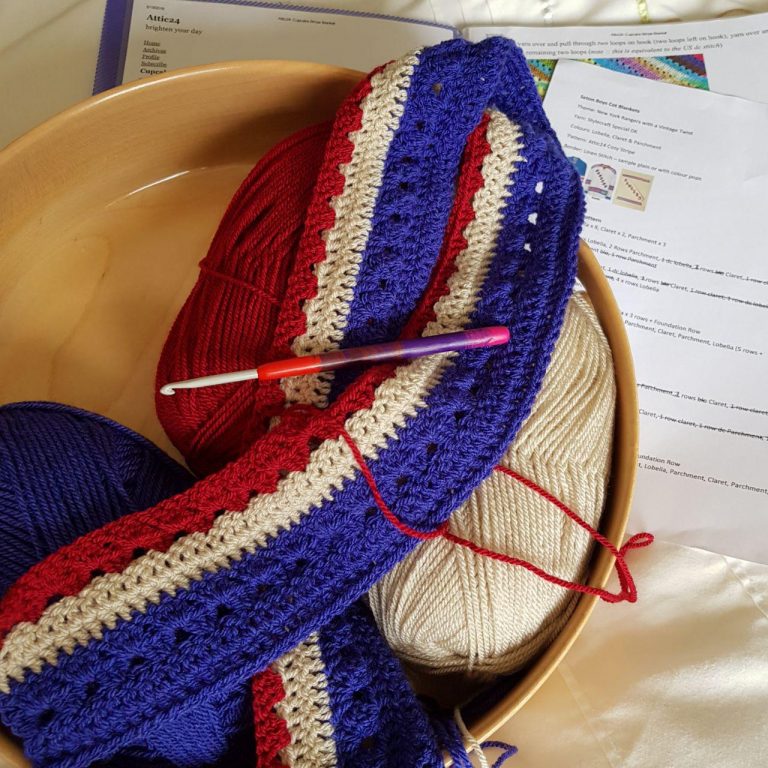 As I mentioned at the start of this post, I took a day out to try and fight off whatever lurgy is threatening to take hold.  As it has been a while since I made something for our home, I took a break from baby blanket making and created a wall hanging.  Attic24…(can you tell I'm a fan?) wrote the Happy Flower Decoration pattern a while ago –  so glad I finally took time out to make it.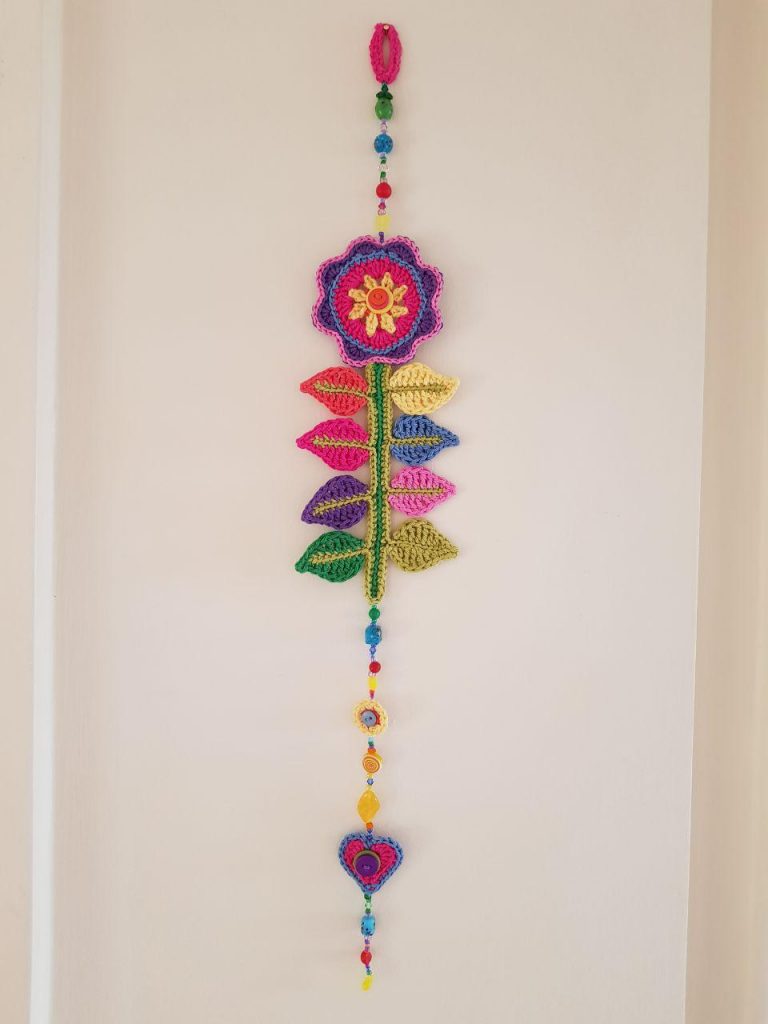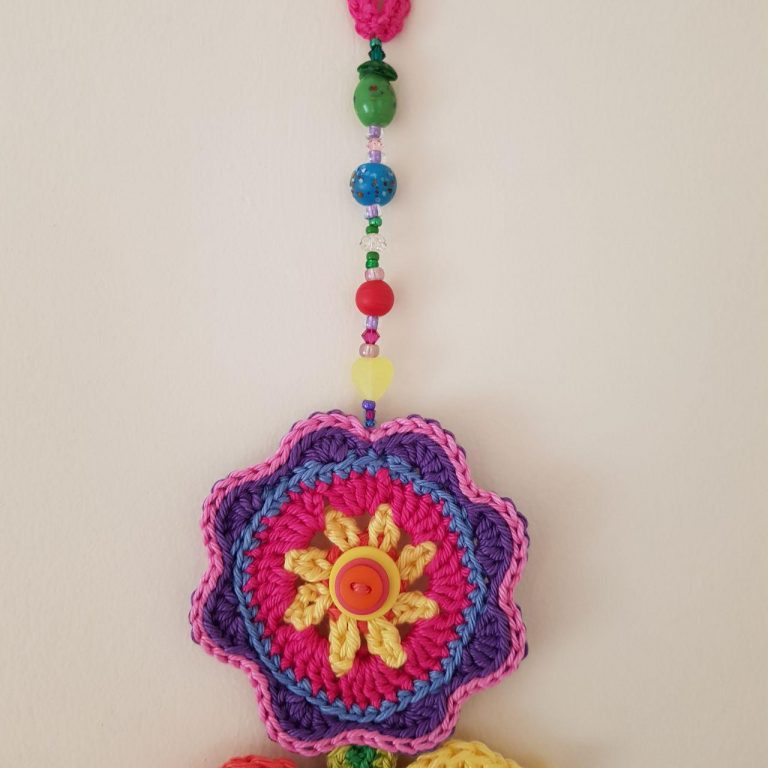 For a number of years I made jewellery and had a little stall here on the internet.  I'm a bit of a magpie and have a number of glass and crystal beads in my stash that need using.  The end result is this cheerful flower that now graces our hallway.  🙂
All for now folks…have a lovely hooky day!