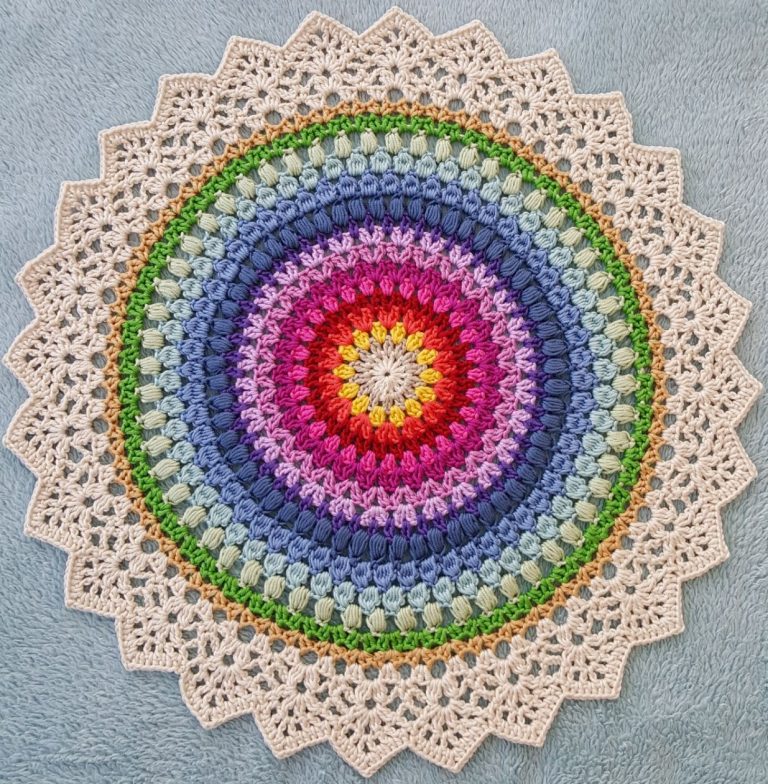 2017 was the year I discovered the joy of mandala making.   Mandalas are a beautiful and versatile decor accent for the home, office or other environs.  Relatively quick to work up, mandalas make lovely last minute gifts.  Go bold with multiple colours or keep it simple with a single shade – anything goes.
I like using cotton yarn for making mandalas.  Cotton makes for great stitch definition and doesn't have much stretch.  Mixing and matching mercerised with non-mercerised yarns can add an interesting dimension to finished pieces.
First up: The Viola Mandala by maritparit.  Christmas 2017 was the year I made mandalas, baubles and coasters for my family.  It was also the first time I made a mandala – I was hooked.   I like my crochet gifts to have meaning so I chose Childhood as the theme.  I love the magic of Christmas and to invoke the feelings in us grown-ups, I asked my family for their favourite childhood colours and those of their children.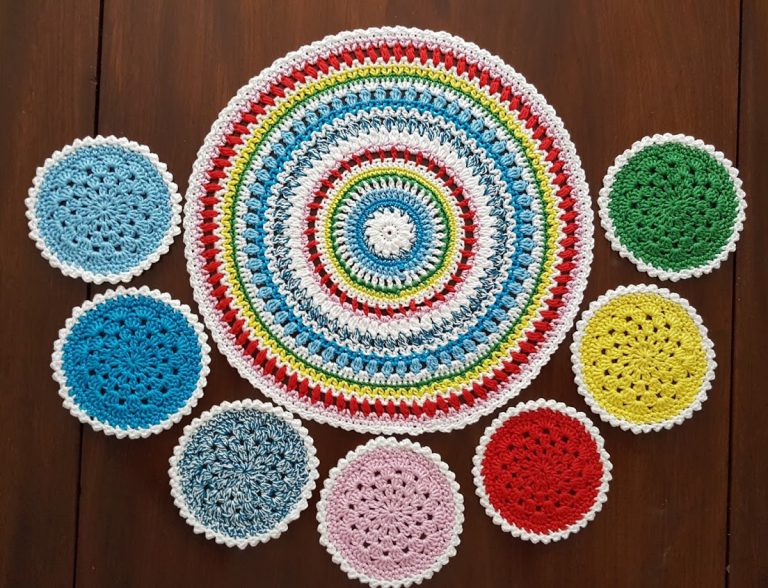 My MiL chose bright colours – I used white for the accent colour partly to separate the colours so they worked together better and partly to neatly add coasters as part of the gift.  The variegated blue and white 'tweed' represents her husband who wore checked shirts – the closest I could get was to use two strands of Scheepjes Maxi Sweet Treat.
The coaster pattern is from Boho Crochet.  The Christmas baubles are from the same book or you can find the pattern free on Ravelry.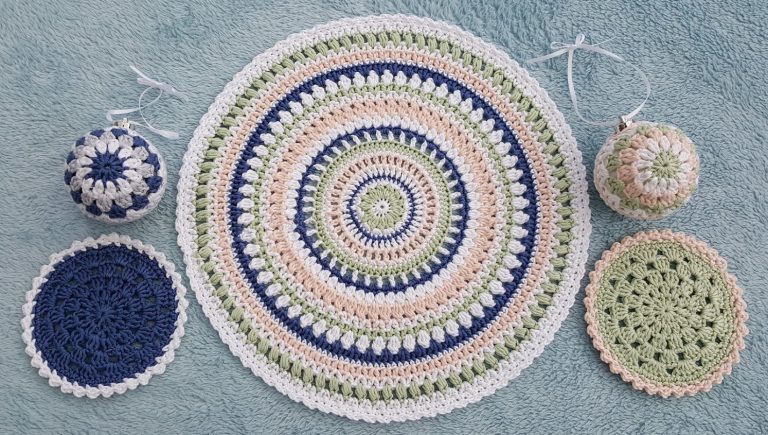 My Viola mandalas are not quite perfect…I struggled a little when transitioning between colours.  I was trying to avoid sewing in ends after by crocheting over them at the start of the round.  This didn't work very well, especially in the beginning rounds.  However, a bowl or vase over the centre would hide these little flaws.
The Sunrise Mandala pattern by Crochet Milan is a lacier mandala compared to the Viola and a little bit more challenging to create.  If you've not crocheted in the round before, it would be a good idea to start small and simple, working your way up to more intricate designs.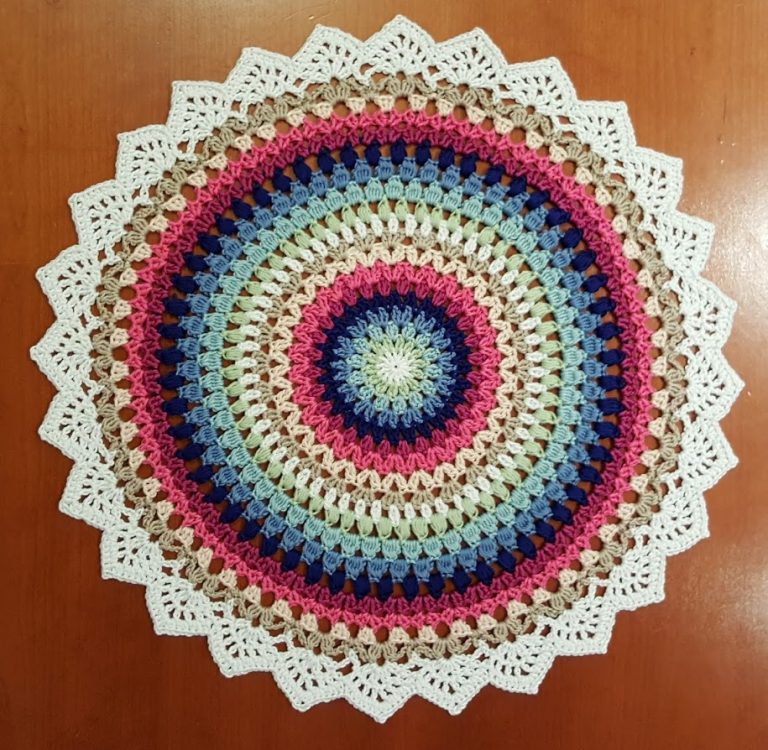 I used Rico Essentials Cotton DK, a mercerised yarn,  for all of the projects in this post.
The skill level for both patterns I would say falls at around the adventurous beginner to intermediate.  There are very few pictures showing how to do the Viola pattern whereas the Sunrise pattern includes quite a few pictures.  The magic ring, puff, V and cluster stitches are used in addition to basic stitches. Bella Coco produced excellent video tutorials for each of these stitches.
That is it for today.  Have a lovely, yarny day!