Do you remember the Scheepjes Hygge CAL I mentioned in my Guide to the Crochet Along?  At the end of the project, the designer, Kirsten of Haak Maar Raak,  released free bonus patterns, one of which I am particularly fond of: the Scandinavian Heart Motif.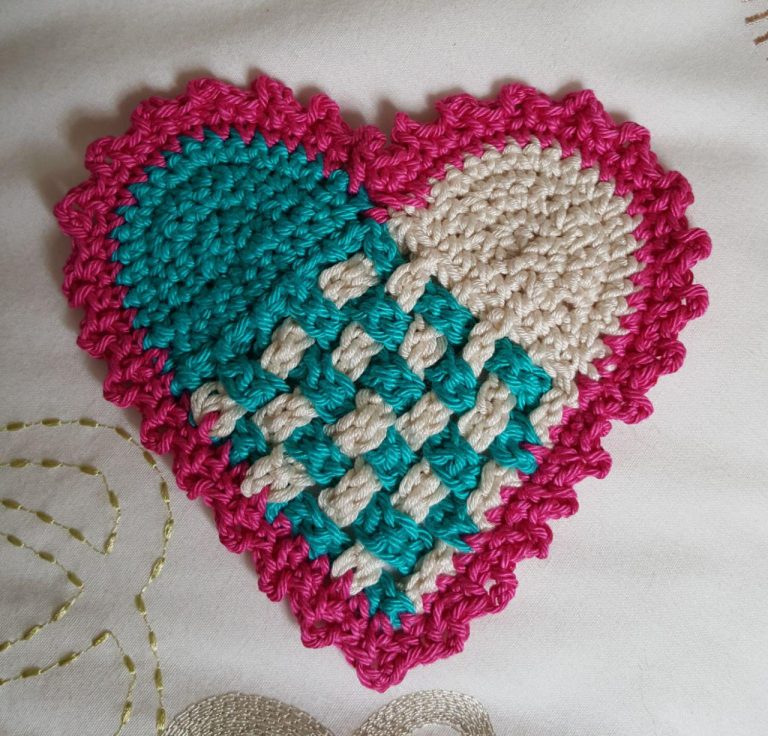 Last summer, I gave my son's teacher end of year gifts…mug cosies filled with chocolate buttons, one with a matching coaster.  The pattern is based on Kirsten's, but modified to fit a slanted cup.  It was unbelievably difficult to find a nice china cup that was straight so I had little choice but to have a go at altering Kirsten's pattern.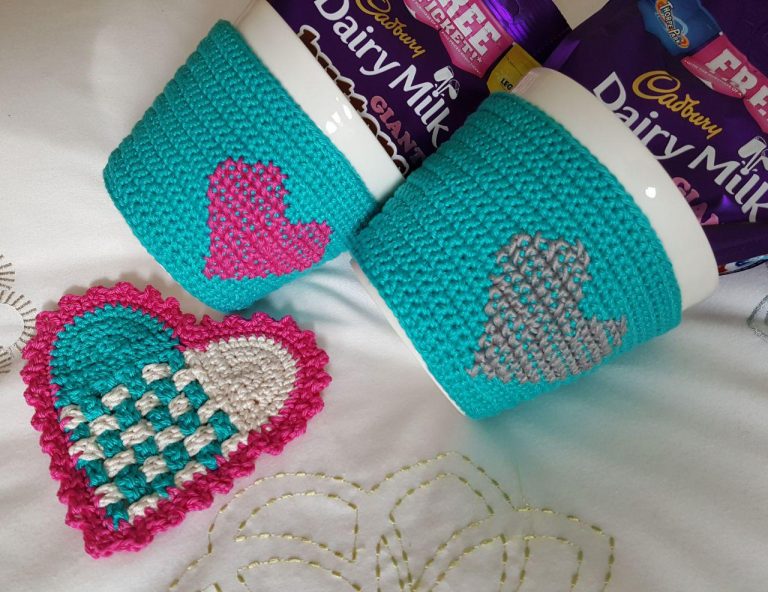 I also modified the heart motif by using DK yarns, a 3.5mm hook and a picot edge.  Going with a DK instead of 4-ply and a larger hook produced a slightly larger heart for use as a coaster.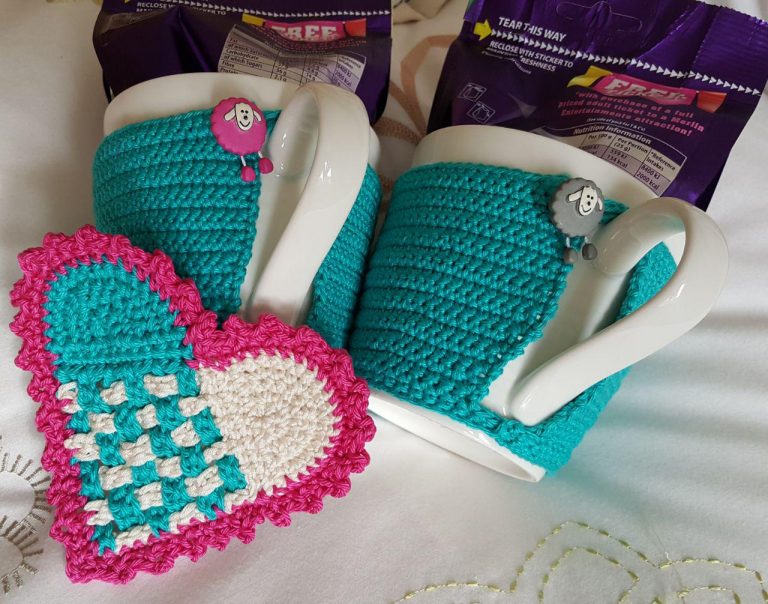 Mother's Day is celebrated around the world at various times throughout the year.  My American Auntie is like a momma to me so I call her Mom and I send her Mother's Day cards.  This year I've made her a little coaster in her favourite colours, and included it with her card.  I used Rico Essentials Cotton DK in Jade Green, Violet and Pigeon Blue.  The yarn is mercerised which gives it a lovely, soft sheen.  A little lustre adds a touch of luxury I think.  😀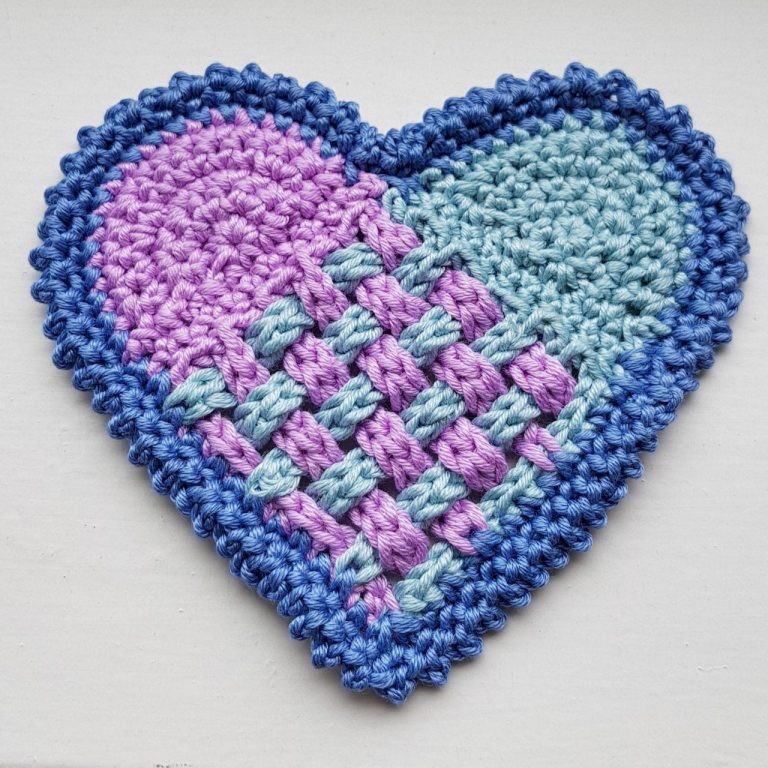 The motif is fairly easy to make and takes about 2 hours depending on your speed.  Kirsten's instructions are super easy to follow, especially with her diagrams.  There is a chart for those who prefer to work to charts than text.
There are so many things you can do with these gorgeous hearts…seasonal bunting, bunting in general, coasters, tree decorations.  You can make them larger or smaller depending on your yarn and hook.  I would love to see reader creations so please do share them with me on Facebook.
Have a happy, yarny day!